HH Health System and Kailos Genetics Team Up to Offer New COVID-19 Surveillance Testing Option
Huntsville Hospital Health System (HH Health System) and Kailos Genetics, a HudsonAlpha Resident Company, are pleased to announce a partnership to offer Assure SentinelTM testing for COVID-19 to North Alabama.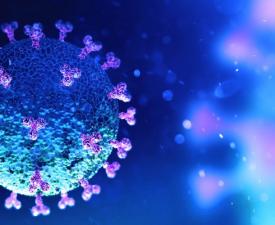 Sentinel testing involves routine affordable screening of a population to identify individuals infected with the virus before they become symptomatic and is designed to reduce exposure to co-workers and colleagues. HH Health System will offer the service through its Corporate Wellness, Occupational Health Group, and the HH Health System Reference Laboratory Network for a low cost per test. Utilizing the proprietary Kailos ViraWashTM mouth rinse system, the sample collection is performed by simply swishing and gargling with a small amount of saline. The ViraWashTM collection does not involve an invasive nasopharyngeal swab and can be easily done at the workplace.
In the new partnership, HH Health System staff will administer the test, collect samples and communicate the results to tested individuals and, if appropriate, to their employer or sponsoring organization. Kailos will process the tests utilizing its proprietary testing platform that is optimized for performance where disease prevalence is expected to be low. Individuals who are experiencing COVID symptoms, or who have a recent known exposure to COVID-19, will be recommended to be screened and tested by Huntsville Hospital's Fever & Flu Clinic at 120 Governors Drive.
Brian Pollock, CEO of Kailos Genetics, said, "Our company developed surveillance testing to help create safe working environments in the Tennessee Valley. Our aim is to suppress the rate of viral infections while enabling the return to work."
Jeff Samz, Chief Operating Officer of HH Health System, said that hospital clinicians had reviewed the performance of the Kailos test and "are confident it provides a reliable result when used according to the recommended protocol." Samz added that the HH Health System is "looking forward to working with a local company to help employers better manage the pandemic and get their people back to work."
Kailos has submitted information to the U.S. Food and Drug Administration requesting an Emergency Use Authorization (EUA). During this time, Kailos is authorized to provide testing.
To learn more or to arrange testing, please contact the Huntsville Hospital clinical laboratory at (256) 265-2LAB (2522).

About Huntsville Hospital Health System Huntsville Hospital has operated as a community-owned hospital since 1895. Today, the hospital is the second largest facility in the state and the centerpiece of a multi-hospital Health System across North Alabama, serving as the regional referral and trauma center for more than a million residents of the Tennessee Valley.

About Kailos Genetics Founded in 2010 and located at the HudsonAlpha Institute for Biotechnology in Huntsville, Alabama, Kailos Genetics is committed to providing innovative, trusted and affordable genetic sequencing solutions.