healthŌme™ Acquires Kailos Genetics
Acquisition Positions healthŌme to Become the First Integrated Precision Health Management Company Dedicated Specifically to the Life Insurance Industry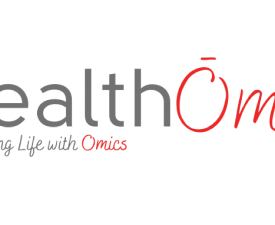 HUNTSVILLE, Ala., May 31, 2023 /PRNewswire/ -- healthŌme™, Inc., a leading genomics-based, health navigation company, today announced its acquisition of Kailos Genetics, a CLIA-certified and CAP-accredited genetic testing laboratory and supplier of clinical grade laboratory reagents for next-generation sequencing. With this strategic acquisition, healthŌme positions itself at the forefront of healthcare innovation, leveraging Kailos Genetics' expertise to expand its testing capabilities and creating an unprecedented precision health management company serving the insurance and life science industries.
healthŌme currently provides its customers with Hereditary Cancer Risk Screening and Pharmacogenetic Testing through Kailos Genetics. Kailos Genetics, now a wholly-owned subsidiary of healthŌme, will continue to provide its full range of services and reagents to the marketplace in addition to the services currently provided to healthŌme. 
With both companies resident at the HudsonAlpha Institute for Biotechnology, the acquisition is a natural fit and a logical step in advancing the long-term strategies of both companies. By combining forces, healthŌme extends and strengthens its supply chain and gains a heightened ability to harness the rapidly progressing field of genomics and precision medicine. Through access to advanced genomics and precision medicine, healthŌme is committed to providing its policyholders with high-value, practical, precision health management resources that support longer and healthier life.
With the acquisition, Kailos Genetics, in turn, diversifies its laboratory services business model beyond the confines of traditional healthcare reimbursement and payer systems. The acquisition opens doors to new markets through the life and critical insurance industry distribution channels, where healthŌme products are prominently sold. By tapping into these expansive distribution channels, Kailos Genetics gains wider market reach for its testing services, unlocking new growth opportunities and establishing a solid foundation for future success.
"Our merger with Kailos Genetics builds upon the partnership we began with Kailos when healthŌme was founded and is rooted in our shared vision and values," said Darren Rowe, Chief Executive Officer for healthŌme. "This merger creates an optimal path to improve health, enhance long-term company value, and provides opportunities to cultivate market-leading solutions for the life insurance industry. We wholeheartedly welcome the exceptionally talented Kailos team to the healthŌme family. Together, we are poised to make a profound impact on improving and extending healthy life through the alternative funding channels of life and critical illness insurance."
Brian Pollock, Chief Executive Officer and Founder of Kailos Genetics, now the President of Kailos Genetics, added, "Kailos is excited to become part of the healthŌme family, bringing our expertise in sequencing-based solutions to deliver unparalleled value to healthŌme clients while upholding the exceptional service our existing customers expect."
Strategic Benefits
Kailos Genetics and healthŌme have a shared vision to create an elevated health management experience, where each individual is empowered to make informed decisions by understanding their unique genetic information to create a personalized healthcare strategy with the support of experts in the field of genomics, genetic counseling, and precision medicine.
In addition, the acquisition of Kailos Genetics provides the following:
Access to Advanced Technology and Research:

The acquisition provides healthŌme access to Kailos Genetics' state-of-the-art CLIA-certified and CAP-accredited laboratory facilities, patented and licensed technology, and robust research capabilities.

Enhanced Service Portfolio:

The integration expands the service portfolio and enables the development of a broader range of clinical testing options. This comprehensive offering ensures that individuals, physicians, hospitals, and healthcare providers, as well as healthŌme's life insurance clients, have access to cutting-edge testing solutions for accurate diagnosis and personalized health management plans.

Expanded Team of Experts:

The acquisition brings together a diverse and talented group of experts in the field of genomics, clinical diagnostics development, and clinical laboratory management to healthŌme.
"Bringing together two HudsonAlpha associate companies to form a leading healthcare management company is an exciting step forward in advancing healthcare solutions. This merger has the potential to drive innovation, improve the patient experience, and make significant contributions to the field of genomics and personalized medicine," said Jim Hudson, a founder of the HudsonAlpha Institute for Biotechnology.
The integration process will commence immediately, with a focus on maintaining uninterrupted services for existing customers while continuing to explore opportunities for expanding service offerings.
About healthŌme™
healthŌme™ is an Ōmics-based health navigation company dedicated to simplifying and accelerating access to technologies and services that can dramatically alter an individual's health trajectory with an initial focus on cancer. healthŌme, in partnership with Hannover Re US, the reinsurer for healthŌme's new first-of-its-kind, patent pending cancer program, designs, develops, and delivers its innovative health management solutions through a network of life and critical insurance carriers. healthŌme is based at the HudsonAlpha Institute for Biotechnology in Huntsville, Alabama. Additional information can be found at: www.healthome.com. In addition, follow us on LinkedIn.
About Kailos Genetics
Kailos Genetics is a CLIA-certified and CAP-accredited genetic sequencing company founded in 2010. The Kailos proprietary sequencing workflow targets relevant genomic regions to equip clinicians with the most actionable and up-to-date genetic information. Kailos Genetics is committed to providing innovative, trusted, and affordable genetic sequencing solutions to empower patients and their physicians by making precision medicine possible. The laboratory is based at the HudsonAlpha Institute for Biotechnology in Huntsville, Alabama. Learn more about Kailos Genetics at: www.kailosgenetics.com. In addition, follow us on LinkedIn.
###
SOURCE PR Newswire
Media Contact: Ashley Ferrell: (931) 236-4942; ashley.ferrell@healthome.com